MuscleTech
Amino Build Next Gen Amino Acids
Workout Based Bcaa Formula With Betaine
Delivers 8G of BCAAs
Product Overview
DELIVERS 4G of BCAAs

CONTAINS A INNOVATIVE DOSAGE OF BETAINE

PRECISE DOSES OF COCONUT WATER AND WATERMELON JUICE
IMPORTANT BRANCHED CHAIN AMINO ACIDS (BCAAs)
Branched chain amino acids (BCAAs) have been used by top bodybuilders and other athletes for years! BCAAs are comprised of three powerful amino acids – leucine, isoleucine and valine – and are perfect for any hard-training athletes because they serve as primary building blocks of protein.
And while many BCAA powders deliver these basics, most BCAA or amino powders are not based on scientific research, nor are they designed specifically for workouts. MuscleTech® researchers knew this when they created the original AMINO BUILD® formula, and that's why they engineered more than just another "me too" amino formula. Instead, AMINO BUILD was developed with elite athletes in mind and formulated with researched ingredients – including a massive dose of BCAAs, researched doses of leucine, and betaine that other amino formulas simply didn't have.
THE SCIENTIFICALLY DOSED BCAA FORMULA
Now MuscleTech® researchers have taken this most powerful amino acid formula and made it even better! Introducing AMINO BUILD® NEXT GEN! This powerful new formula updates the original AMINO BUILD® formula with a new blends and even better flavor!
DELIVERS 8G of BCAAs
This powerful pre- and intra-workout complex contains a massive 8g dose of 100% free-form BCAAs (per 2 scoops) in the ideal 2:1:1 ratio to help fuel intense workouts.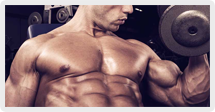 CONTAINS A PROVEN DOSE OF BETAINE FOR MORE LEAN MUSCLE
Each serving of AMINO BUILD® NEXT GEN also features a 2.5g dose of betaine added to the formula!
PROVIDES A PRECISE ELECTROLYTE COMPLEX
AMINO BUILD® NEXT GEN is a truly complete formula featuring precise doses of coconut water and watermelon juice.
POWERS ENDURANCE PERFORMANCE WITH A CLINICALLY PROVEN DOSE OF TAURINE
Each 2-scoop serving of AMINO BUILD® NEXT GEN features a 1g dose of taurine.
BEST-IN-CLASS TASTE!
AMINO BUILD® NEXT GEN is flavored by experts in one of the world's top flavoring houses in order to taste better than any other amino acid powder on the market. Whether you drink it while you work out our sip on it throughout the day, we're confident you'll love the new and improved flavors that AMINO BUILD® NEXT GEN delivers!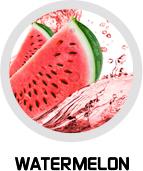 TESTED FOR QUALITY AND PURITY
To ensure a high standard of quality, each batch of AMINO BUILD® NEXT GEN also undergoes strict quality control and is third-party tested and verified to ensure that each bottle of has the highest purity, quality and consistency.
THE AMINO BUILD NEXT GEN ADVANTAGE
AMINO BUILD NEXT GEN (Full 2-Scoop Serving)
COMPETITOR #1
COMPETITOR #2
What You Should Know
BCAAs
4g
Yes
(Unknown amount as part of a proprietary blend)
5g
AMINO BUILD NEXT GEN contains a massive 8g dose of BCAAs in the widely researched 2:1:1 ratio.
Leucine
2g
Yes
(Unknown amount as part of a proprietary blend)
2.5g
While other BCAA formulas are light on the free-form leucine or contain unproven amounts, AMINO BUILD NEXT GEN has a researched 4g dose.
Betaine
1.25g
0g
0g
The competition leaves betaine out of their formulas to save on costs, but AMINO BUILD NEXT GEN is fueled by a full 2.5g dose.
Electrolytes
Yes (also with coconut water, watermelon juice)
No
No
AMINO BUILD NEXT GEN utilizes Coconut Water and Watermelon juice.
Taurine
0.5g
Yes
(Unknown amount as part of a proprietary blend)
500mg
AMINO BUILD NEXT GEN contains a full gram of this conditionally essential amino acid.
Ratings & Reviews
What's in MuscleTech Amino Build Next Gen
Serving Size: 1 Scoop (10g)

Servings Per Container: Approx. 30

Amount Per Serving

% Daily Value

Calories

25

Total Carbohydrate

1 g

<1%*

Sugars

0 g

†

Vitamin B6 (As Pyrodoxine HCI)

5 mg

250%

Vitamin B12 (As Methylcobalamin)

6 mcg

100%

Sodium

70 mg

3%

Potassium (As Dipotasium Phosphate)

18 mg

1%

2:1:1 BCAA Matrix

L-Leucine (micronized)

2 g

†

L-Isoleucine (micronized)

1 g

†

L-Valine (micronized)

1 g

†

Cell-Volumizing and Recovery Complex

Taurine

500 mg

†

L-Glutamine

500 mg

†

L-Alanine

500 mg

†

Strength-Enhancing Compound

Betaine Anhydrous

1.25 g

†

Electrolyte Blend

Sodium Chloride

180 mg

†

Coconut Water (as Cocos nucifera)(fruit)

50 mg

†

Watermelon juice (as Citrullus lanatus) (fruit)

50 mg

†

Dipotassium Phosphate

40 mg

†

Energy Enhancer

Caffeine (as Coffea robusta)(bean)

50 mg

†

* Percent Daily Values are based on a 2,000 calorie diet. †Daily Value (DV) not established.

Other Ingredients:

Natural And Artificial Flavor

, Citric Acid

, Malic Acid

, Sucralose

, Silicon Dioxide

, Calcium Silicate

, Acesulfame-Potassium

, FD&C Yellow No. 5

, FD&C Yellow No. 6.

Contains coconut ingredients. Processed in a facility that also processes egg, fish, milk, peanut, shellfish, soy, tree nut and wheat ingredients.
Directions For Amino Build Next Gen: Mix 1 scoop with 8 oz. of water and consume pre- and intra-workout. For full effects, mix 2 scoops with 16 oz. of water and consume during your workout. Read the entire label before use and follow directions provided. If you want to add to your overall daily BCAA intake without the additional calories from drinking multiple protein shakes, you can also add 1 to 2 scoops to a jug of water and drink it over time.
Warnings: Do not exceed the recommended daily dose. Food supplements should not be used as a substitute for a varied diet and a healthy lifestyle. Store out of the reach of young children. Consult with a qualified healthcare professional before taking this product if you are pregnant, nursing, under 18 years of age, or if you have any known or suspected medical condition(s). Store in a cool, dry place.
Made in the U.S.A. from international ingredients.
FD&C Red #40 (Allura Red) may have an adverse effect on activity and attention in children.
Food Supplement.
* These statements have not been evaluated by the Food and Drug Administration. This product is not intended to diagnose, treat, cure, or prevent any disease.
---