BSN
N.O.-Xplode
Pre-Workout Powder for Explosive Workouts
A Concentrated Formula to Push Your Performance
Product Overview
New Look. Same Legendary Pre-Workout.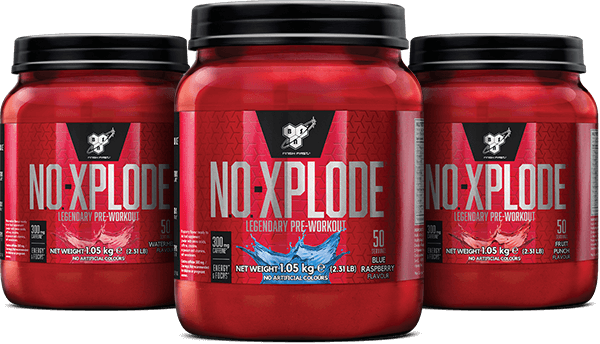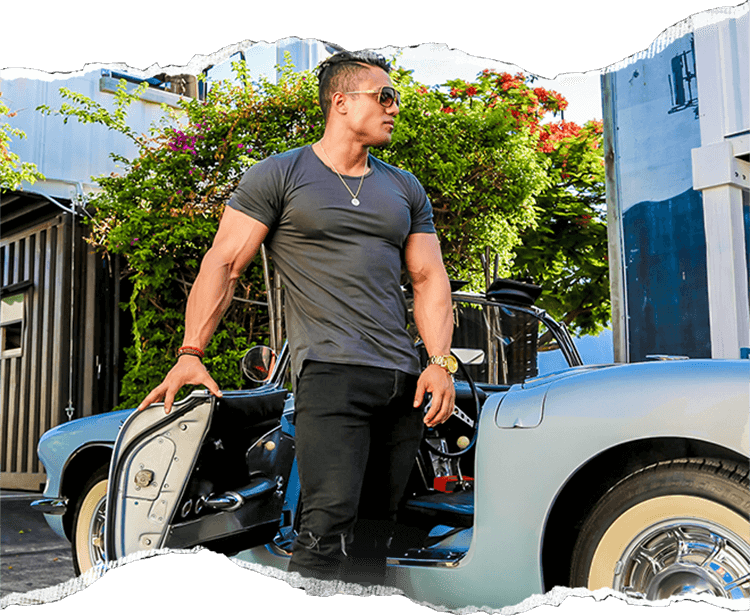 Legendary Energy & Focus
300mg of caffeine. 2.6g of Beta-Alanine. And relentless focus. The weights won't know what hit them. Own your workouts with N.O.-XPLODE®, the legendary pre-workout formula that's helped athletes break through barriers since 2004. With energy, feel, focus, and amazing taste, N.O.-XPLODE® is designed for athletes of all levels to help maximize workout performance from start to finish.
Dominate Every Workout
To achieve the most effective training session, both mental and physical energy are a must. Focus is then needed to harness this energy and drive a strong mind-muscle connection. This mind-muscle connection will helping you achieve a greater workout intensity, and will help you train like there's no tomorrow. That's why we designed N.O.-XPLODE® with advanced ingredient technology to help support energy*, deliver mental focus**, and provide second-to-none intensity and performance.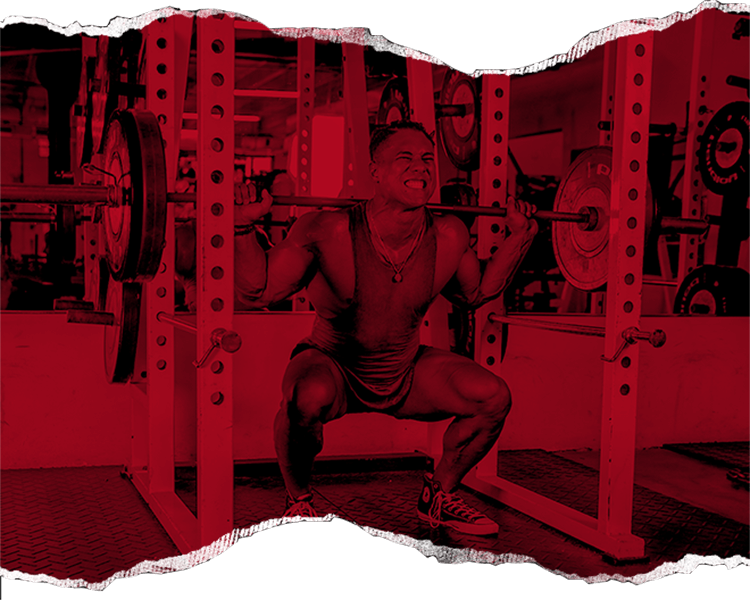 Advanced Ingredient Technology
BSN® has enhanced N.O.-XPLODE® to provide the formula you need to take your workout to new levels.
Energy*
N.O.-XPLODE® will support your energy to help maximise every minute of your workout.
Performance
Creatine increases physical performance in successive bursts of short-term, high intensity exercise.
Amazing Taste
Nobody knows taste better than BSN®. N.O.-XPLODE® is designed with our exclusive flavour technology, producing one of the most delicious pre-workout formulas on the market. You're welcome.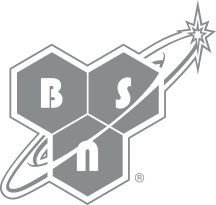 Ratings & Reviews
What's in BSN N.O.-Xplode
30 Servings

Blue Raspberry

Serving Size 1 Level Scoop (20 g)

Servings Per Container Approximately

30

Typical Values Per 2 Servings

%RI *

Energy

272 kJ

-

65 kcal

Vitamin C

150 mg

187%

Vitamin D

4.6 Ug

92%

Vitamin B1

3.5 mg

319%

Niacin

14 mg

86%

Vitamin B6

3.5 mg

251%

Folic Acid

336 Ug

168%

Vitamin B12

2.1 Ug

83%

Pantothenic Acid

11 mg

178%

Magnesium

247 mg

66%

L-Arginine

6 g

L-Lysine Hydrochloride

1.9 g

L-Glycine

1 g

N-Acetyl L-Tyrosine

1 g

Taurine

1 g

L-Phenylalanine

160 mg

Creatine

3 g

Beta-Alanine as Carnosyn®

2.6 g

Inositol

1.9 g

Choline

400 mg

Betaine

1.5 g

Caffeine

300 mg

Grapefruit Bioflavonoids

50 mg

Grape Seed Extract

90 mg

CAPROS™ Indian Gooseberry Extract

75 mg

Black Pepper Extract

10 mg

* Reference Intake

Ingredients:

Amino Acids (L-Arginine

, L-Lysine Hydrochloride

, L-Glycine

, N-Acetyl L-Tyrosine

, Taurine

, L-Phenylalanine)

, Acids (Citric Acid

, Malic Acid

, L(+)-Tartaric Acid)

, Flavouring

, Creatine Monohydrate

, Beta-Alanine as Carnosyn®

, Inositol

, Acidity Regulators (Sodium Bicarbonate

, Potassium Bicarbonate)

, Betaine

, Choline Bitartrate

, Stabilizers (Dicalcium Phosphate

, Disodium Phosphate)

, Anti-Caking Agent (Silicon Dioxide)

, Magnesium Oxide

, Caffeine

, Vitamins (L-Ascorbic Acid

, Calcium D-Pantothenate

, Nicotinamide

, Thiamin Hydrochloride

, Pyridoxine Hydrochloride

, Pteroylmonoglutamic Acid

, Cyanocobalamin

, Cholecalciferol)

, Grapefruit Bioflavonoid Complex

, Sweeteners (Sucralose

, Acesulfame K)

, Grapeseed Extract (Vitis vinifera, seed)

, CAPROS™ Indian Gooseberry Extract (Phyllanthus emblica, Fruit)

, Spirulina Powder

, Black Pepper Extract (Piper nigrum, Fruit).

May Contain: Milk, Gluten, Egg, Soy, Nuts and Peanuts.
Directions For N.O.-Xplode: Mix 1 level scoop (20 g) in 250 ml of cold water and consume 20-30 minutes before training. Stir, DO NOT SHAKE. Recommended consumption of up to 2 servings per day.
Warnings: CONSULT YOUR PHYSICIAN BEFORE USING THIS PRODUCT IF YOU ARE TAKING ANY MEDICATIONS OR ARE UNDER A PHYSICIAN'S CARE FOR A MEDICAL CONDITION. BSN® N.O. XPLODE LEGENDARY PRE-WORKOUT IS ONLY INTEND TO BE CONSUMED FOR HEALTHY ADULTS 18 YEAERS OF AGE OR OLDER. NOT RECOMMENDED FOR PREGNANT OR BREASTFEEDING WOMEN, OR THOSE THAT ARE SENSITIVE TO BETA-ALANINE OR CAFFEINE. DO NOT CONSUME COFFEINE FROM OTHER SOURCES WHILE TAKING THIS PRODUCT. BETA-ALANINE MAY CAUSE A HARMLESS TEMPORARY TINGLING OR FLUSHING SENSATION. DO NOT CONSUME WITH ALCOHOL. STORE IN A COOL, DRY PLACE OUT OF DIRECT LIGHT. DO NOT REMOVE DESSICANT FROM PACKAGE. Contains caffeine (300 mg / 2 servings). Not recommended for children or pregnant women. Ready to mix food supplement powder with amino acids, caffeine, creatine, magnesium and vitamins, with sweeteners. BSN: 4 Waterside, Citywest Business Campus, Dublin 24, Ireland
* These statements have not been evaluated by the Food and Drug Administration. This product is not intended to diagnose, treat, cure, or prevent any disease.
---